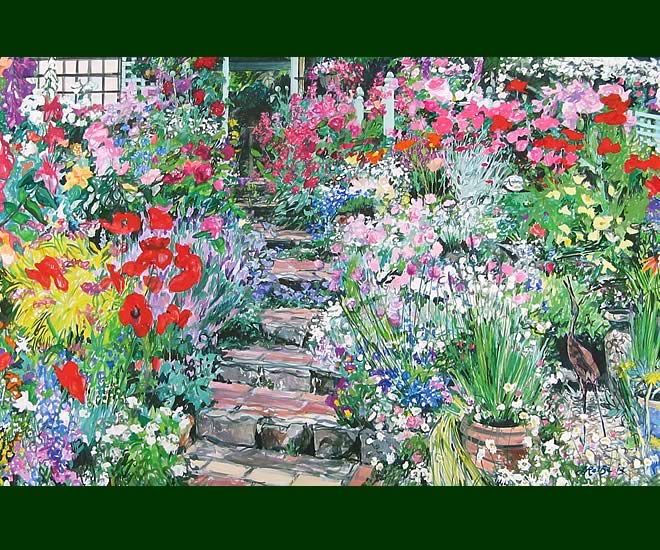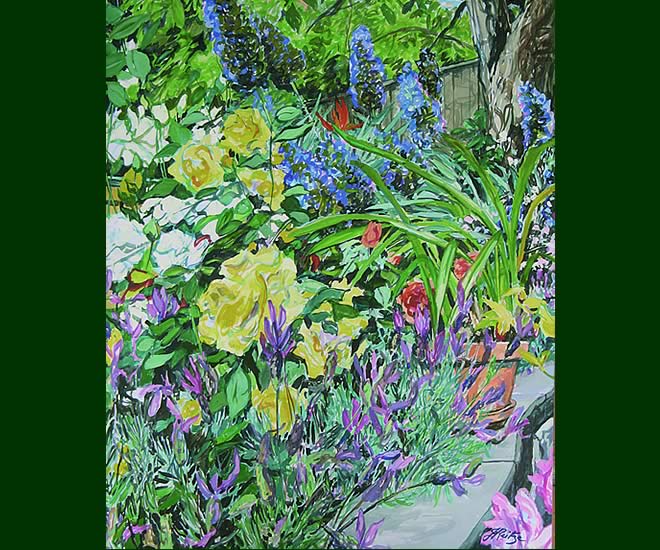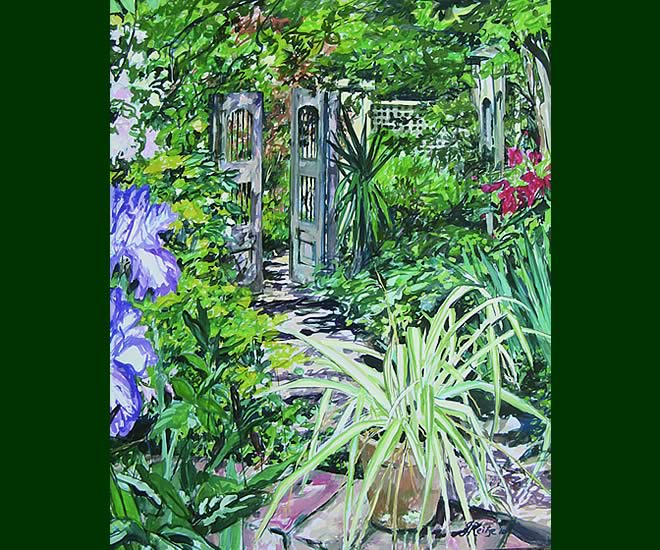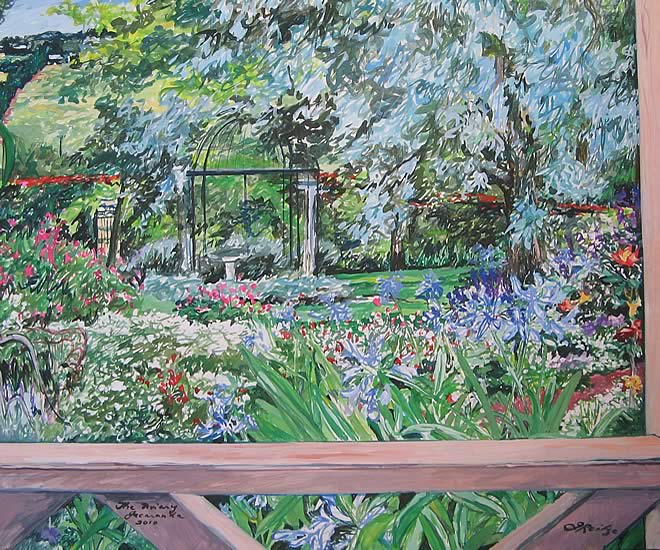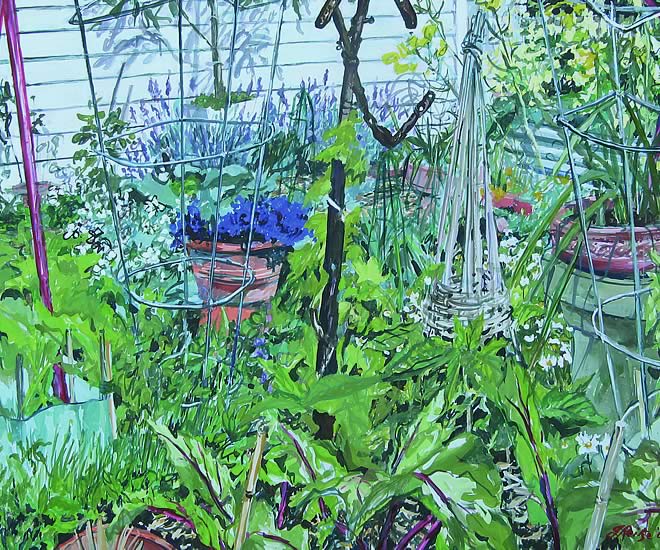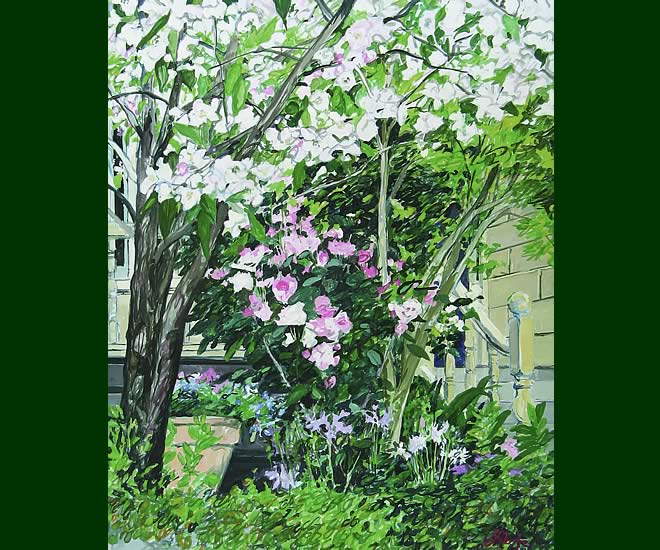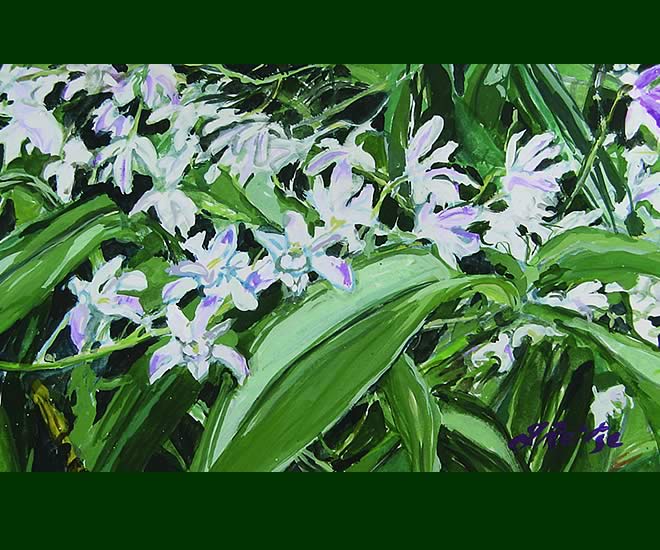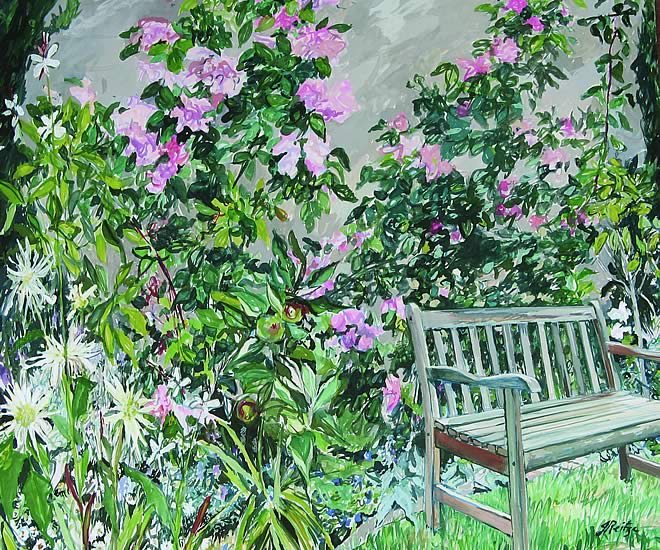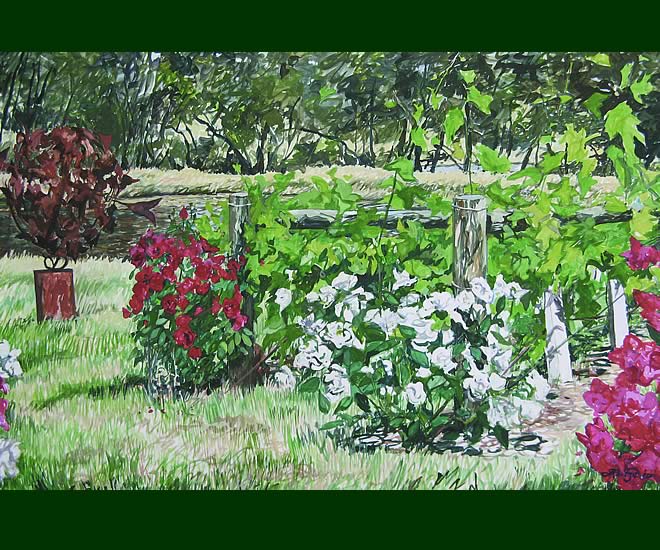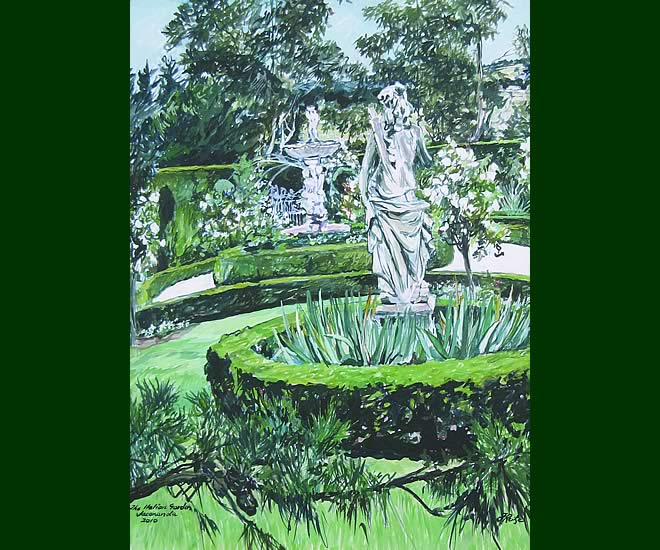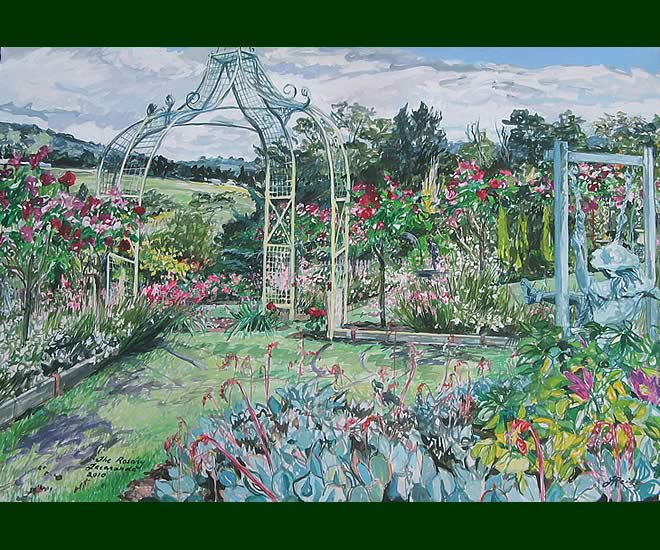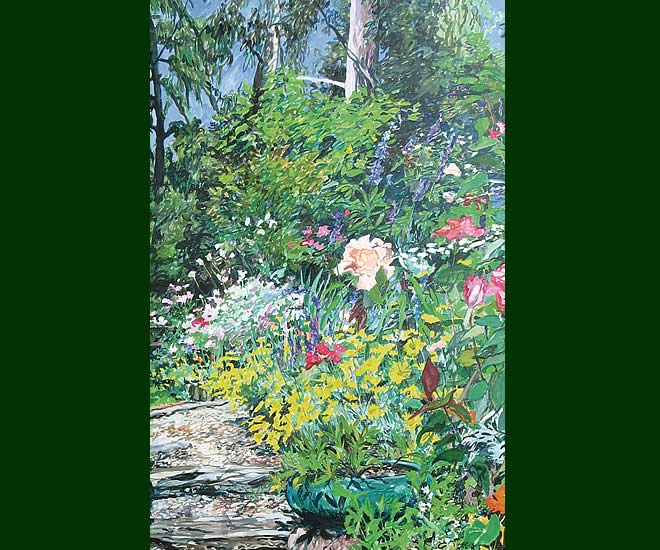 Garden Commissions
My Paintings will make a personal gift for the garden lover and people down sizing or moving into apartments, retirement villages or nursing homes.
I love my garden, an interest fostered from my childhood fascination with my Aunt's garden in Ballarat.
My passion is to capture the aesthetic beauty of the shapes and colours of plants and foliage with free expressive mark making.
I look forward to paintings views of your garden or capturing the beauty of a prized bloom.
I have painted in Monet's Garden in Giverny and have also painted many aspects of the Botanical Gardens, Fitzroy Gardens, Ballarat Gardens, Monash Gallery Gardens and Japanese Gardens as well as numerous views of my own and others gardens.
My Exhibitions include "Rhapsody in Green", "The Artist's Gardens", "Garden Glimpses", "All Things Bright and Beautiful" and "Plants and Places".
I work on large or medium scale for sections of the garden. I also work on a small scale for flower studies of particular plants.
Works may be purchased unframed or I can arrange to have your work framed.
I mostly work on location (en plein air) inspired by direct observation; however, I have recently completed some works inspired from my own photographs.
You can contact me via email to arrange for me to discuss your requirements and to give quotation.
I will require 20% deposit to commence the painting. This will be taken from the final cost of the painting when purchased.
Paintings will start from $100.00 for mounted small flower studies.
Large paintings usually will require at least three sittings and smaller ones should be completed in a day, depending on the weather.
I look forward to painting your garden or the gardens of your friends and family.